Let's Play III – "Talking Back"
Description
Slido. Mattermost. Making discussion forums sing. Getting students to watch the whole lecture. In this session, we'll dig deeply into the idea of engagement and talk about what works, what doesn't, and how to manage workload (for you and for students) alongside engagement strategies.
Facilitated By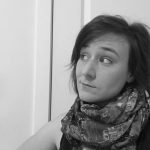 Brenna Clarke Gray
Coordinator, Educational Technologies
Brenna's research interests include the history and future of open tenure processes, scholarly podcasting, and educational technology support as care work. She is powered primarily by righteous indignation and lattes.