Hybrid Learning Community of Practice
Description
This fall semester is going to present new opportunities and challenges for all of us as we move back into the classroom! Join colleagues from TRU and across BC– through the Educational Technology Users Group (ETUG)– and beyond— to compare notes, share experiences and resources, and support each other through thoughtful dialogue and exciting presentations to help ensure we all feel confident as we move back into the classroom with the lessons of the pandemic behind us!
Facilitated By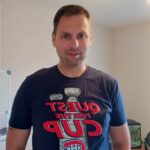 Matthew Stranach
Coordinator, Educational Technologies
Matt has been an educator for more than 15 years. He cares deeply about teaching and learning in face-to-face, hybrid, and fully online modalities. He blogs about e-Learning at Mondays and Fridays.