Let's Play IV – Memes and GIFs
Description
In this session we will focus on the practical elements of making memes and animated GIFs. We'll walk through a few tools and techniques that will have you sharing your inspirations with your friends, your students and your social media networks. While we build, we will also talk a little bit about the social dimension of this form of media. We'll discuss how memes are playing an arguably out-sized influence on our contemporary discourse, and also consider a few ways memes can go wrong.
Facilitated By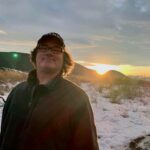 Brian Lamb
Director, Learning Technology & Innovation
Brian has spent more than twenty years working with instructors and students to use the open web to promote learning, communication and collaboration. He blogs at Abject.