Let's Play IV – The Lightboard
Description
In the Lightboard studio this week! The Lightboard is a unique service for recording lectures and presentations. Combining the benefits of a live lecture, with the annotations you may make on a whiteboard into a single media asset. Maintain student engagement in your videos by drawing, diagramming or doodling your lessons, while simultaneously maintaining eye contact, and speaking directly to your audience.
Participants will have a hands-on opportunity to plan, play and produce their next lesson in this exciting new media format. Come out and try it yourself.
---
Facilitated By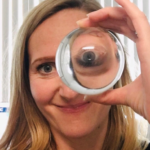 Marie Bartlett
Instructional Designer
As an Instructional Designer at Thompson Rivers University—Open Learning, Marie is dedicated to creating educational experiences that inspire and engage learners. She looks for opportunities to highlight active learning and creativity in her course design, and uses innovative pedagogical approaches to best utilize online environments for learning and teaching.
Marie grew up in the Czech Republic, where she started teaching high school level English as a Second Language, Studio Drawing, and History of Architecture. Her curiosity and sense of adventure took her to study, live, and work in the United States and Canada. In 2006, Marie moved from face-to-face educational settings to work in distance education, which has been her passion ever since.
Marie's educational background is in Learning and Technology (MA, Royal Roads University), and Art History and English Literature (BA honours, University of Victoria).
When Marie is not at work, you can find her making art, being active, growing and eating food, exploring the world, and chasing after her two young children.
Facilitated By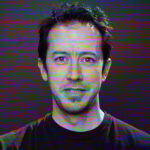 Jonathon Fulton
Video Producer
Jon has been a Media Producer, and Educational Technologist for the past 15 years. From short films, to educational media production he creates learning experiences with the goal of engaging the learner. With a background in film, photography and sound design he specializes engaging learning technology and the innovative use of media.