WordPress Project Drop-In / Community of Practice Sign-Up

Dates & Time
Dates: Thursday, September 28, October 26, November 30, 2023
Time: 12:30pm – 1:30pm
Description
Did you begin a WordPress project and want to keep it going? Do you need to build a website for your research project but don't know where to start? Are you eager to take your classes outside of Moodle but don't want to go it alone? Our WordPress Team will meet monthly to check in, answer questions, troubleshoot, and keep you motivated to create the best site you can. We can also help you find additional support or resources as needed. And you can share ideas with each other, too.
In this WordPress Drop In series we will cover:
Menus and Organization
Themes and Customization
Plugins
Facilitated By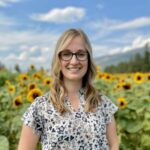 Melanie Latham
Coordinator, Educational Technologies
Melanie enjoys helping faculty navigate the intersection between educational technologies and instructional design. Her passions include online course design, cognitive learning science, and instructional materials design. Outside of work, you will find her crafting something, hiking the trails in and around Kamloops, on a ski hill, or spending time with family.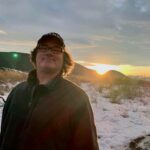 Brian Lamb
Director, Learning Technology & Innovation
Brian has spent more than twenty years working with instructors and students to use the open web to promote learning, communication and collaboration. He blogs at Abject.