AI Crash Course: Artificial Intelligence 101
Description
Are you feeling a bit panicked about ChatGPT? The AI Crash Course offers opportunities for faculty to learn about the emergent technologies that make up generative AI and work with colleagues to explore the impact of these technologies on their teaching.
Artificial Intelligenece 101 is a chance to learn what you don't already know about generative AI. We'll explore how the technology works, key terms and definitions, and make sure we all have a common understanding as we explore this new world together. Once you know how generative AI works, you can make better decisions about when to use it — or not!
This session will be offered in hybrid format.
Facilitated By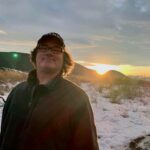 Brian Lamb
Director, Learning Technology & Innovation
Brian has spent more than twenty years working with instructors and students to use the open web to promote learning, communication and collaboration. He blogs at Abject.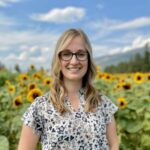 Melanie Latham
Coordinator, Educational Technologies
Melanie enjoys helping faculty navigate the intersection between educational technologies and instructional design. Her passions include online course design, cognitive learning science, and instructional materials design. Outside of work, you will find her crafting something, hiking the trails in and around Kamloops, on a ski hill, or spending time with family.