AI Crash Course: When Is Artificial Intelligence the Right Decision?
Description
Are you feeling a bit panicked about ChatGPT? The AI Crash Course offers opportunities for faculty to learn about the emergent technologies that make up generative AI and work with colleagues to explore the impact of these technologies on their teaching.
There are huge ethical ramifications — from labour rights to climate change — in the world of generative AI. But there is also promise of levelled playing fields and improved access. In this session, we'll explore how to make a good decision about when to use AI using our Critical AI Framework.
This session will be offered in hybrid format.
Facilitated By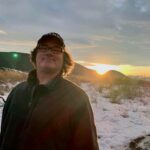 Brian Lamb
Director, Learning Technology & Innovation
Brian has spent more than twenty years working with instructors and students to use the open web to promote learning, communication and collaboration. He blogs at Abject.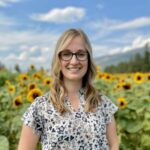 Melanie Latham
Coordinator, Educational Technologies
Melanie enjoys helping faculty navigate the intersection between educational technologies and instructional design. Her passions include online course design, cognitive learning science, and instructional materials design. Outside of work, you will find her crafting something, hiking the trails in and around Kamloops, on a ski hill, or spending time with family.