Description
Comics marry art and language in a way unique to the medium. Whether you're a fan or not, have you considered using comics in your teaching, in communicating your research, or in engaging with your community? We'll talk about the practical application of comics, how they "work," and why you might want to give them a try.
Facilitated By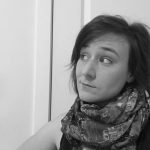 Brenna Clarke Gray
Coordinator, Educational Technologies
Brenna's research interests include the history and future of open tenure processes, scholarly podcasting, and educational technology support as care work. She is powered primarily by righteous indignation and lattes.
Facilitated By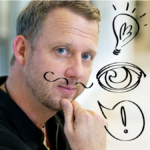 Jason Toal
Educational Technology Coordinator
Jason has been an Educator and Educational Technologist for the past 25 years. From the sketchbook page to the webpage, he creates learning experiences on the topics of Visual Practice, Educational Media, and Open Educational Resources. With a background in art, design & interaction design, he specializes in the human aspects of learning technology and the innovative use of media.