Dates & Times
Dates: Thursday, September 23, 2021
Thursday, October 7, 2021
Thursday, October 21, 2021
Thursday, November 4, 2021
Thursday, November 18, 2021
Time: 12:00pm – 1:00pm
Description
This term, join Brenna from LT&I to talk about how we rebuild the university to be a better, more equitable, and more engaging place for ourselves and our students. In this newest version of our popular lunchtime discussion series, we'll talk through the process of returning to face-to-face teaching, offering support and concrete strategies for improving practice and guiding students through another complicated period. General topics for each week:
Week 1: Accommodations and concessions.
Week 2: Building an equitable practice.
Week 3: Making space for uncertainty.
Week 4: The ultimate flexible course design.
Week 5: What do learners want / what do learners need?
Facilitated By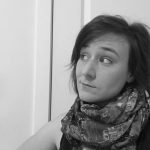 Brenna Clarke Gray
Coordinator, Educational Technologies
Brenna's research interests include the history and future of open tenure processes, scholarly podcasting, and educational technology support as care work. She is powered primarily by righteous indignation and lattes.